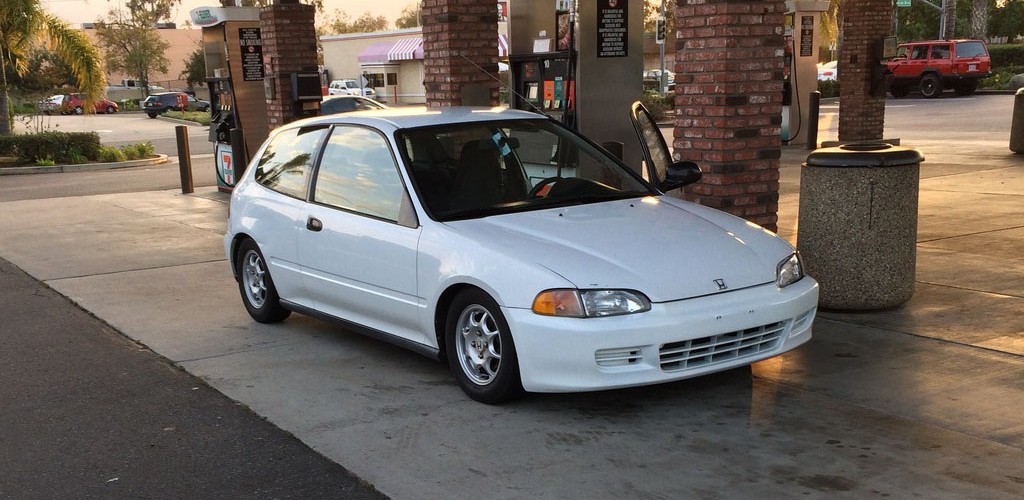 FlopUrDonk – Civic VX
Interior:
Gutted rear
Exterior:
Stock
Suspension:
Megan coilovers
skunk2 LCA's
New bushings all around (Just literally did)
ASR Subframe
front and rear upper struts (no names. Work great)
Engine:
JDM b18c(and yes it passes smog!!!!)
rmf rep headers
2.5″ custom exhaust w/ magnaflow tip
Custom 3″ intake with k&n cone
Slim radiator. Not sure on the fan size.
NGK Plug wires
p28 chipped hondata v300 (No tune yet just run a basemap. Though ive been using my p72 cause it runs richer.

)
No ac/ps
A couple aesthetic touches as you can see
Hasport engine mounts
AEM fuel rail and fuel pressure regulator
Walbro 255
Shoes:
15×7 rotas and stock vx wheels which in my opinion are the hardest rims honda made.