By
teal_dx
- Fri Sep 29, 2006 1:20 pm
- Fri Sep 29, 2006 1:20 pm
#19
When you are piecing together a turbo kit to save money, it's hard to drop a few hundred on some RC injectors. DSM 450cc's can be bought for about $50. However, you will need a resistor box to run them. A resistor box can be found for about $10. The resistor box will make the injectors the correct impedence to use with your ECU.
Here's a diagram I made: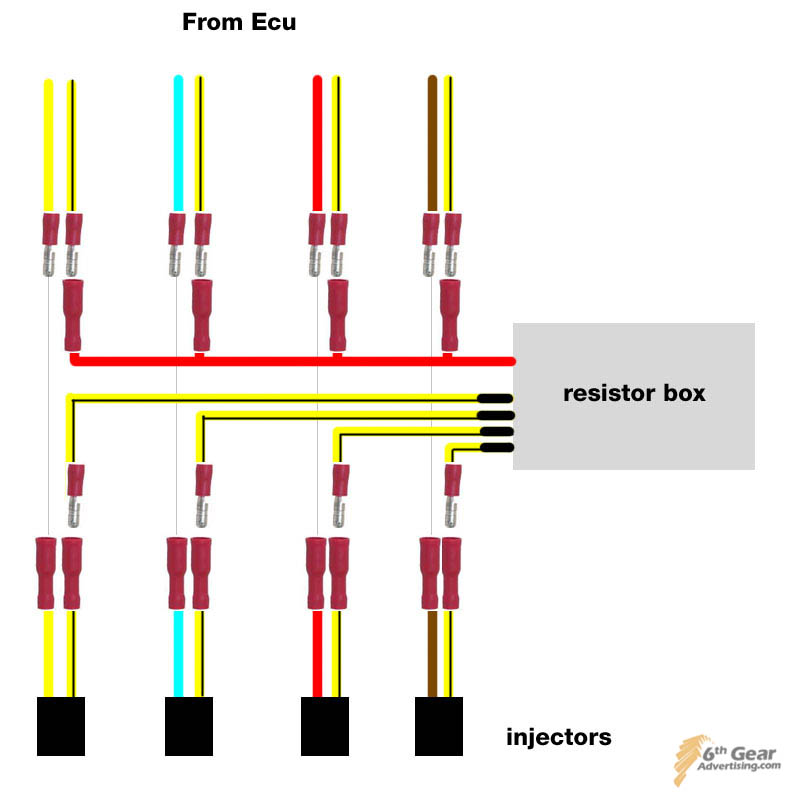 Last edited by
teal_dx
on Thu Jul 24, 2008 4:19 pm, edited 2 times in total.