By
teal_dx
- Tue Oct 17, 2006 3:15 am
- Tue Oct 17, 2006 3:15 am
#248
Before: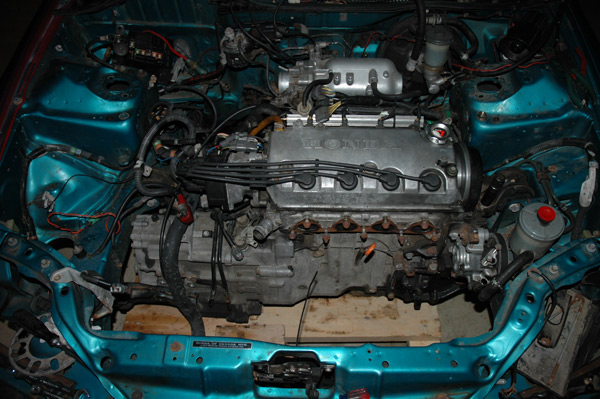 What a mess! This pic was taken after I started, so a few things are already missing or moved...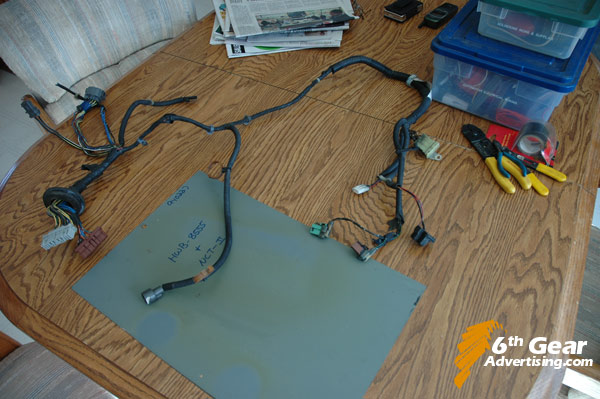 Here we have the driver side wiring harness. This comes out on the firewall and runs all the way up to the headlights & washer fluid tank.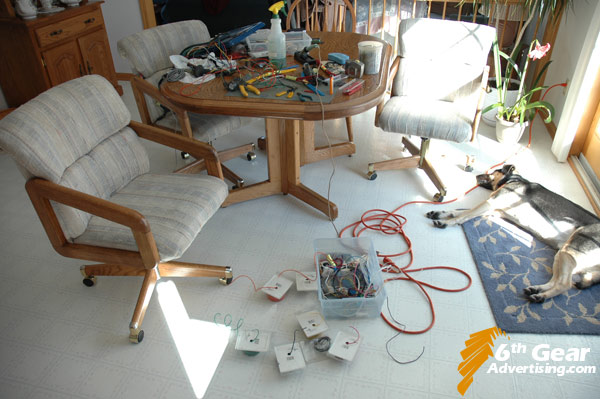 The idea is to extend the wires by soldering so that you can re-route them through the fender, out of sight.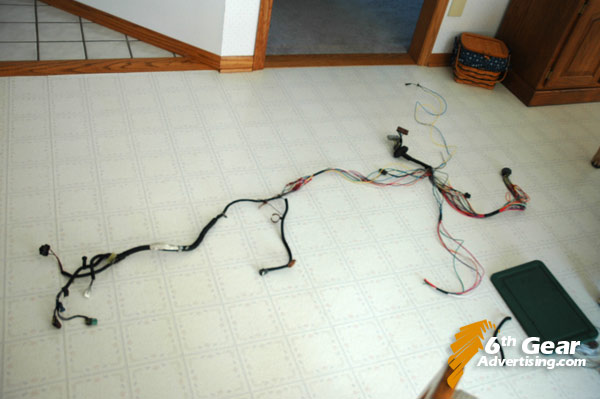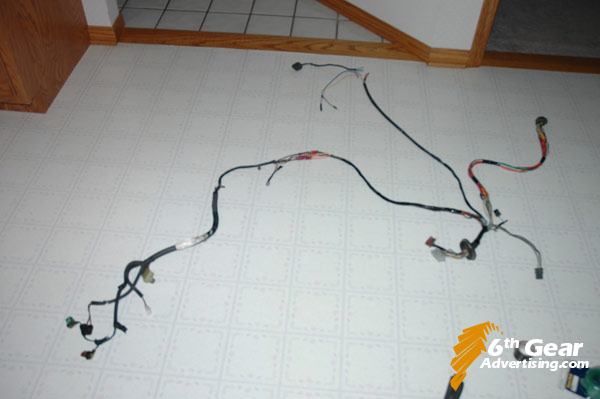 Here is the modified harness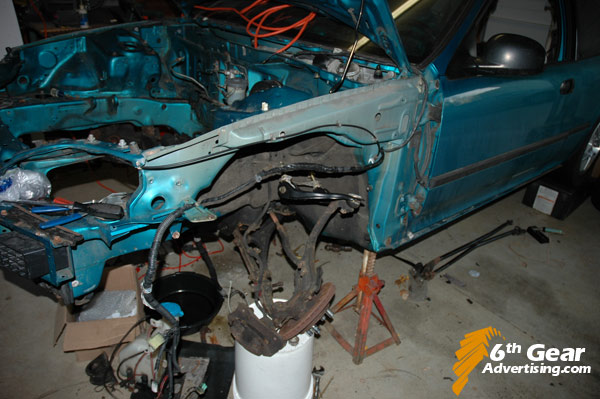 The driver side installed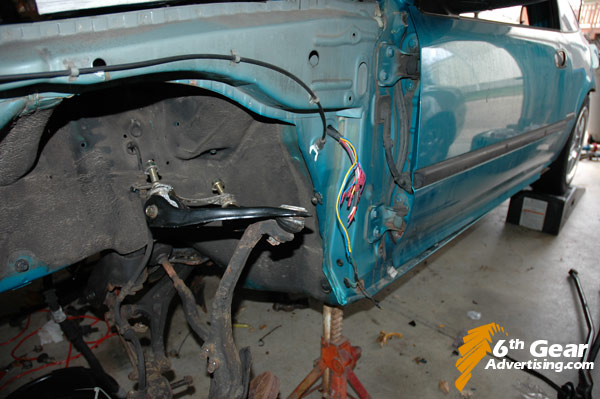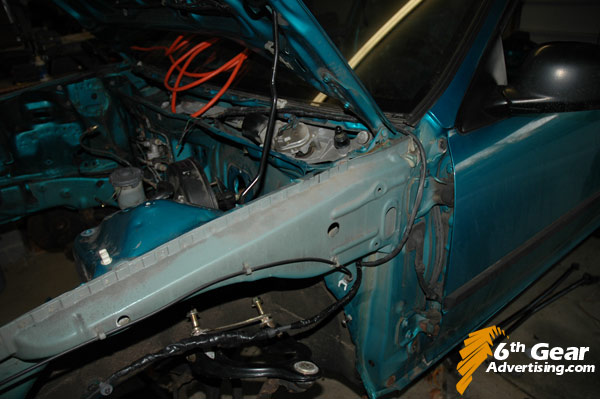 The wiper motor harness clips were too big to fit through the hole (that was already there, no drilling) so I connected that part of the harness after the wires were ran through the hole.
Now onto the passenger side: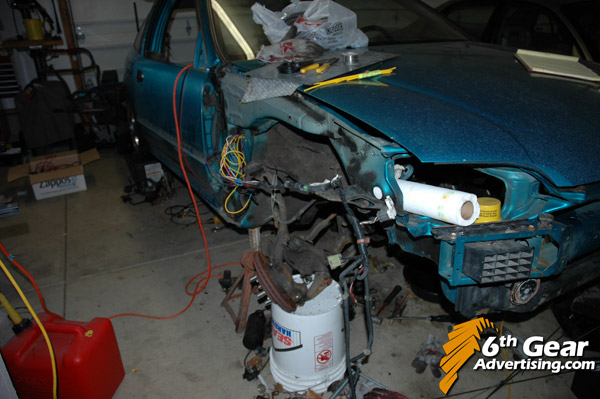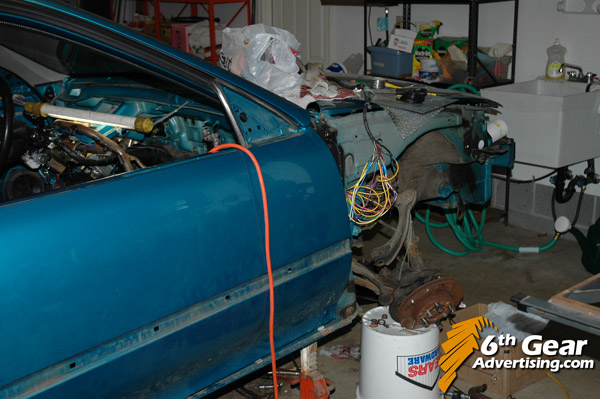 There was also already a hole on this side that works perfect to run the wires into the fender area.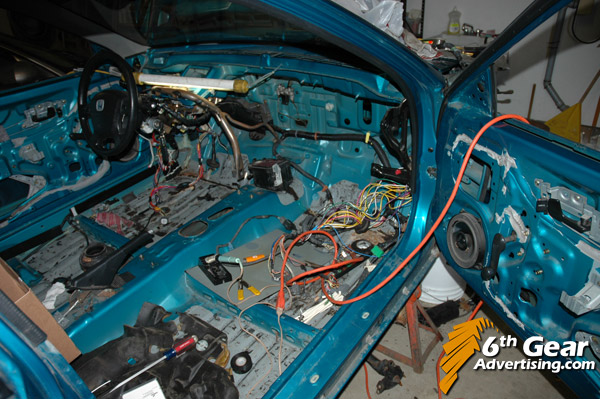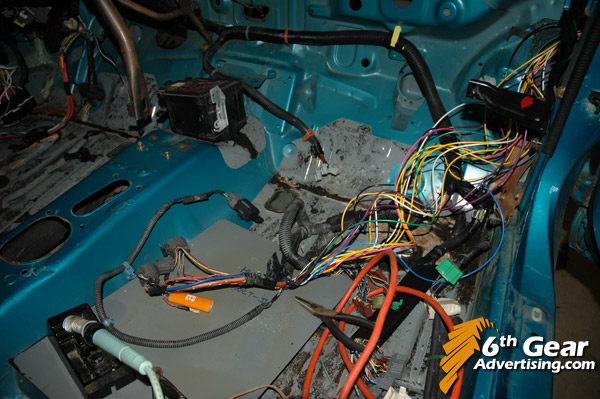 I soldered to extend this harness as well. I soldered in the car, it was easier then pulling out the entire harness.
See the fuse box in the pic, that is now going to go on the cabin side of the firewall. All the harnesses that went to it will stay inside the cabin as well.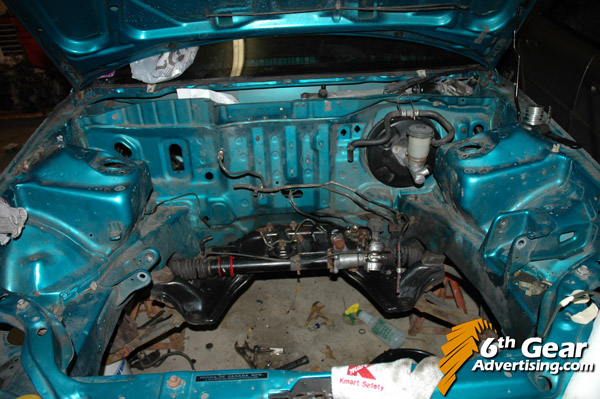 no more wires! Also note the battery is gone, as well as power steering (converted to manual), and the brake proportioning valve (mounting this on the inside of the firewall as well). The fuel filter will now be an in-line filter.
This is an ongoing project, so this thread will grow as I get closer to being finished...
This was the start of my wire tuck/shaved bay project...
http://civic-eg.com/viewtopic.php?p=247#247
<click to see the bay get shaved!
Last edited by
teal_dx
on Sun Feb 13, 2011 1:46 pm, edited 1 time in total.