By
teal_dx
- Fri May 18, 2007 8:05 pm
- Fri May 18, 2007 8:05 pm
#8278
Did you know that you don't have to drop your gas tank or use a siphon?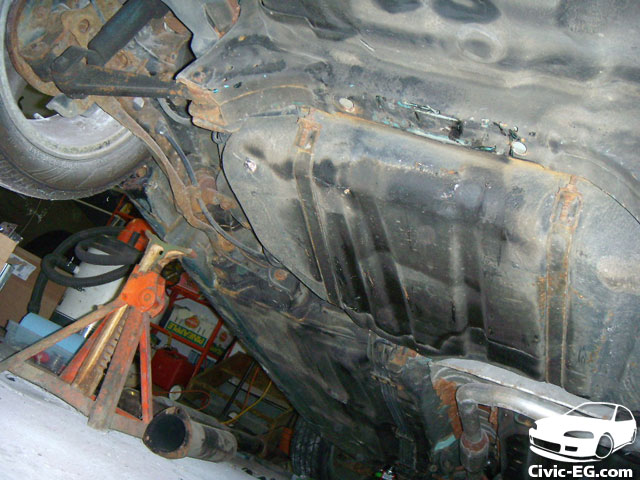 there's a 17-19mm bolt (can't remember) on the left rear of the tank. most likely it is covered in undercoating. So you'll probebly have to scrape that off with a wire brush or flat screwdriver.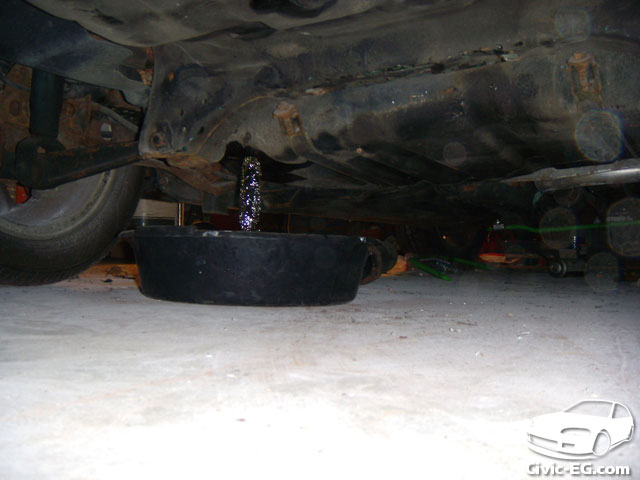 have a pan under, it comes out fast!
when it starts to look like you're getting close to draining it all, jack up the front right corner of the car.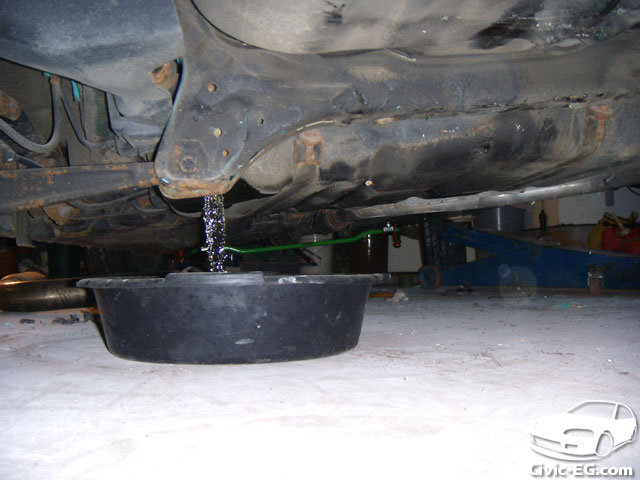 that will cause more gas to go to the corner of the tank with the drain plug.
I was told that the EG was the first gen civic to have this handy feature

Edit: EF's also have this. Thanks for the update

Last edited by
teal_dx
on Sun Feb 14, 2010 1:21 pm, edited 1 time in total.
Do Not PM me your technical questions. Post them in the forum!

My 1992 SOHC Turbo Hatch
My Youtube Channel:

6th Gear Garage