By
teal_dx
- Wed Jul 25, 2007 2:30 pm
- Wed Jul 25, 2007 2:30 pm
#16851
I was motivated to do this after seeing how nice York62's oil pan turned out

http://www.civic-eg.com/viewtopic.php?t=1134
Here's the used oil pan... It has the oil return tube already welded in for turbo setup.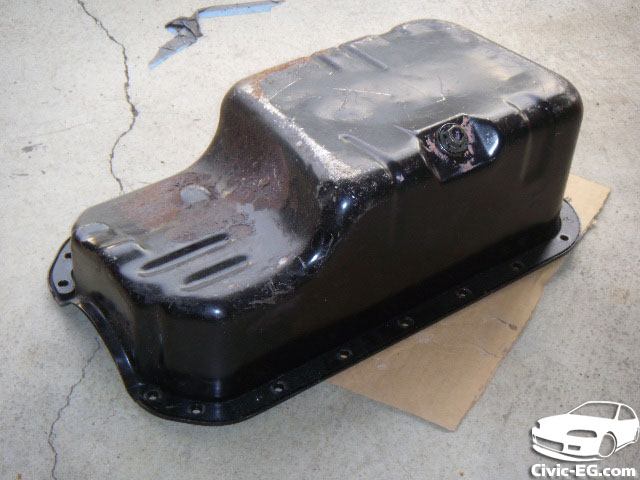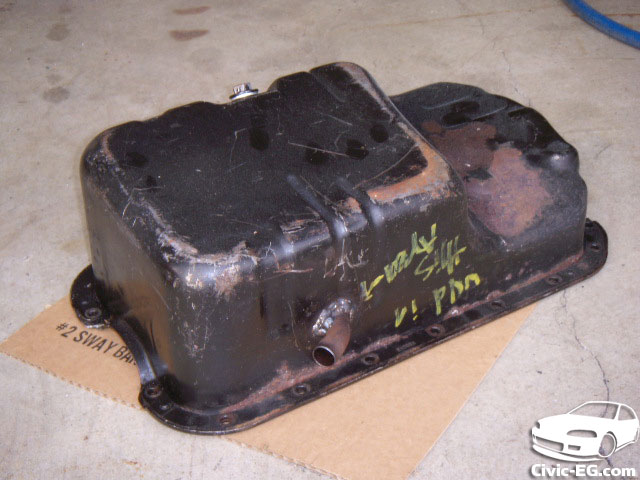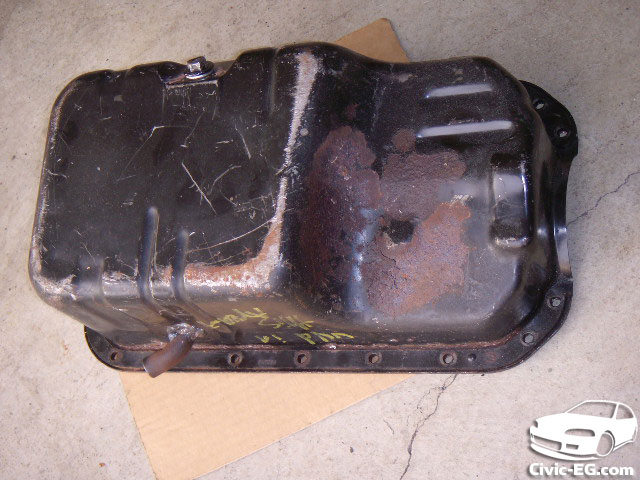 after grinding it with a wire wheel on a drill: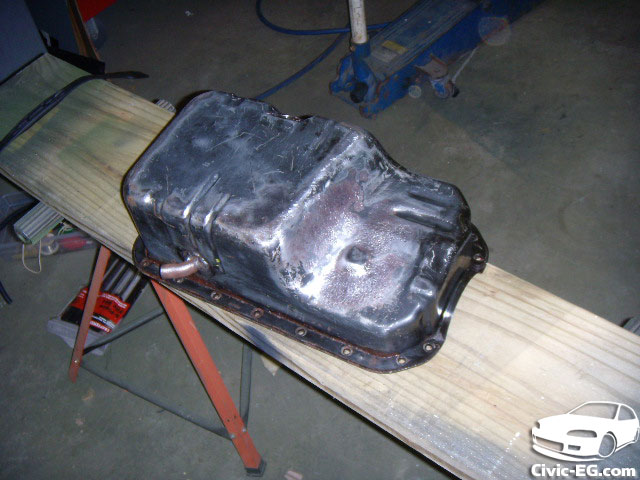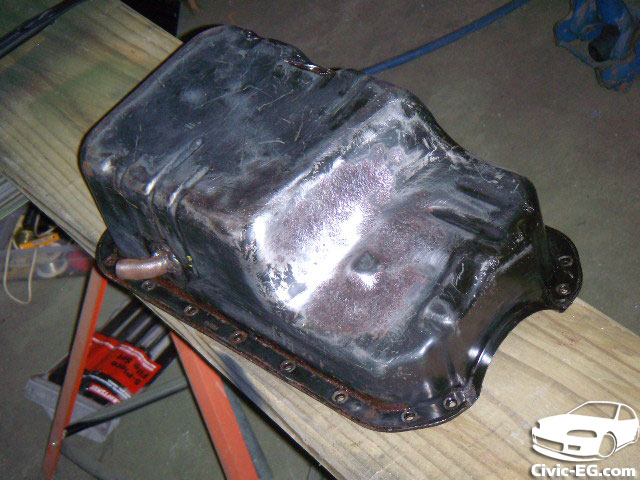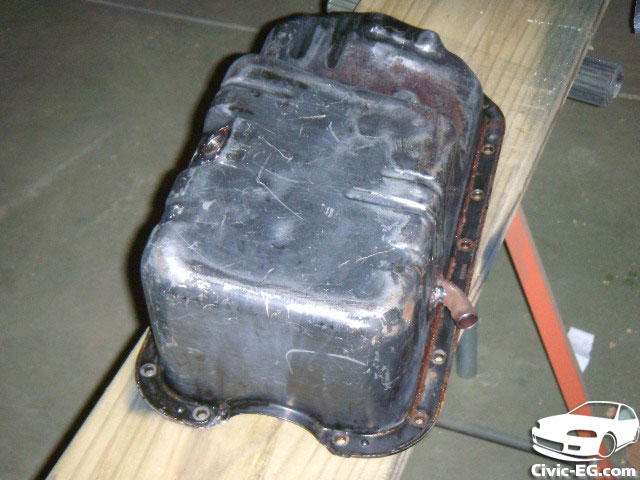 I thought about sandblasting, but there would be no way to know for sure if any sand was left inside of the baffles in the bottom of the pan.
Next I sprayed it with Self Etching Primer, excellent for bonding to bare metal.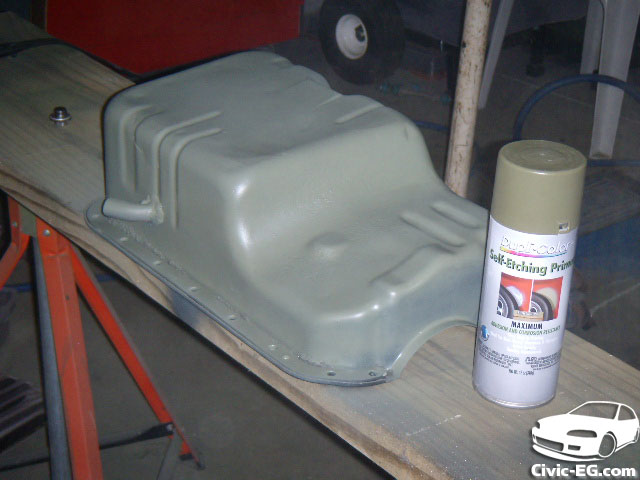 3 light coats
Then I had some Black Engine enamel, 1200?F High heat. The regular 500?F would have worked fine but I didn't have any there.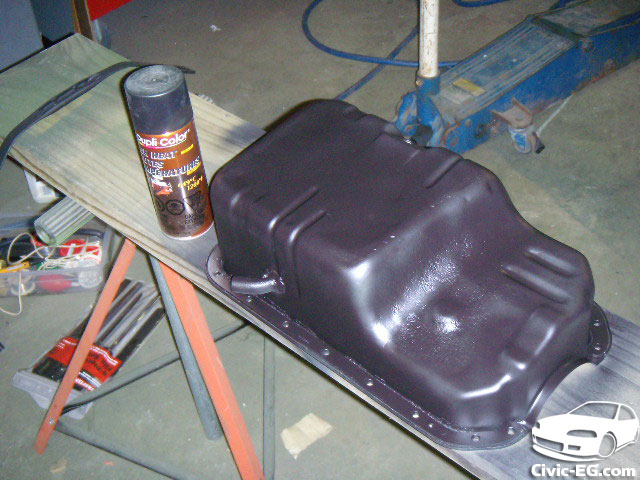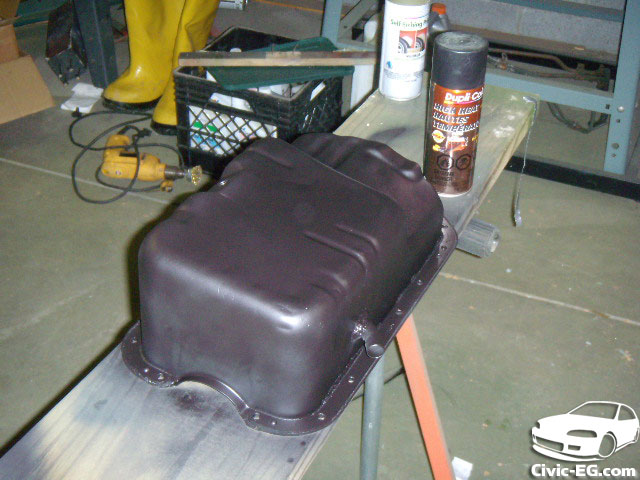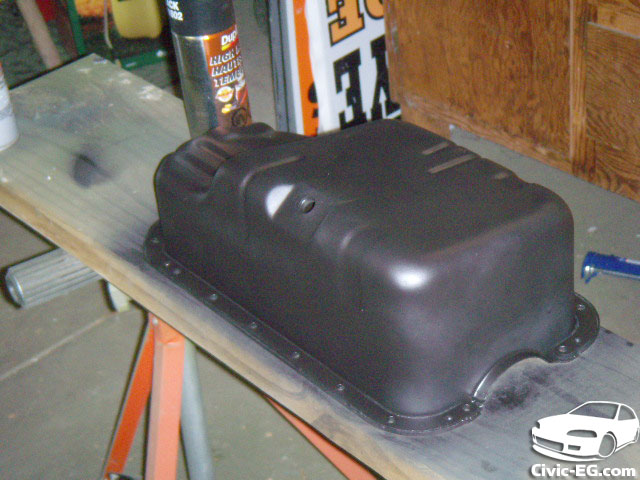 the end

Do Not PM me your technical questions. Post them in the forum!

My 1992 SOHC Turbo Hatch
My Youtube Channel:

6th Gear Garage