- Mon Nov 14, 2016 7:24 am
#360947
Yo guys!! Sorry ive been MIA just been busy lately, update since last time:
Yes i finally got my new tranny in with stage 1 clutch and light flywheel, I love the response time it grabs really quick i had to get used to it! It was like learning stick all over again haha you have to give it more gas before you take off but im already used to it and broke it in im at 1200 miles right now! Also another update when it was raining i drove through a puddle deeper then i thought and somehow water got into my car and fried my ECU, i blew 3 sensors, and my main relay got messed up

my car was down for a week and unfortunately i missed The Chronicles Year 8 Meet i was so sad! But everything is finally good and up and running! I also got another better condition OEM white hood so now my car is looking good! haha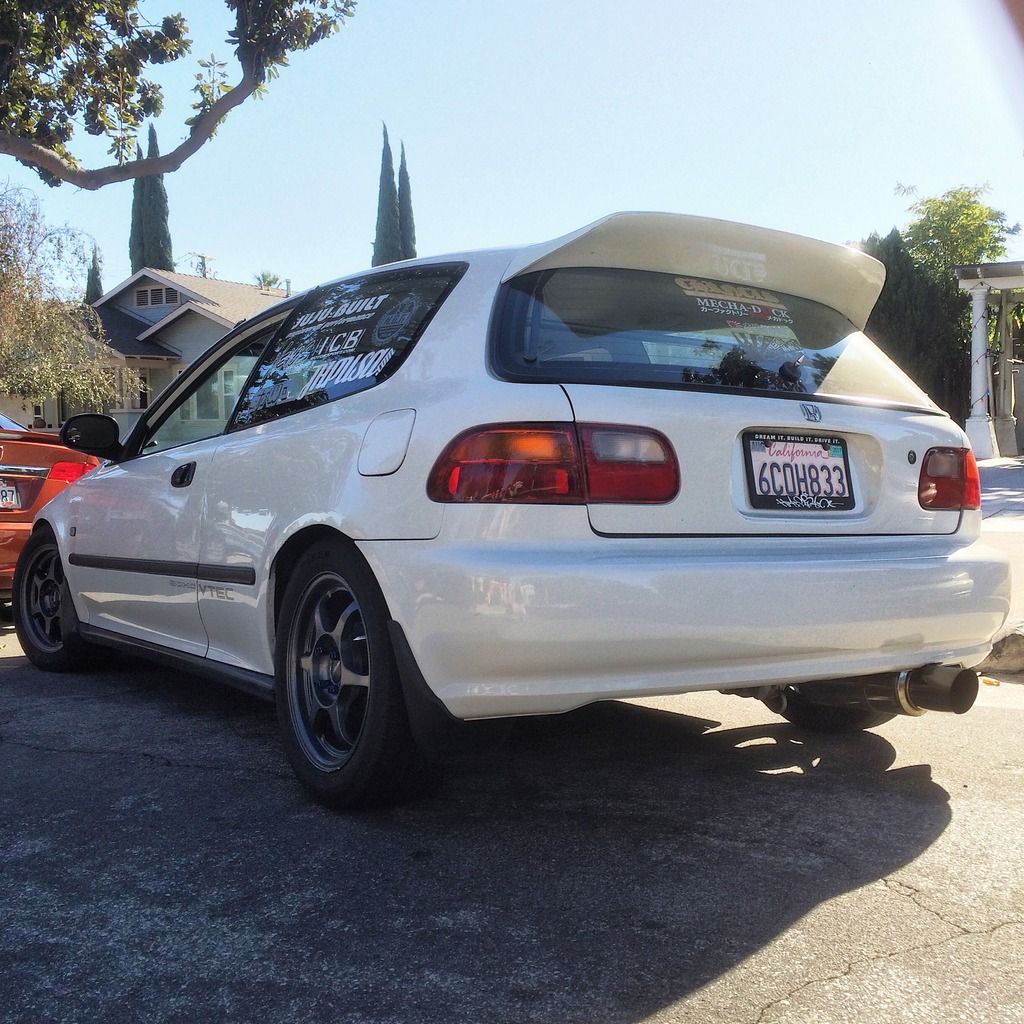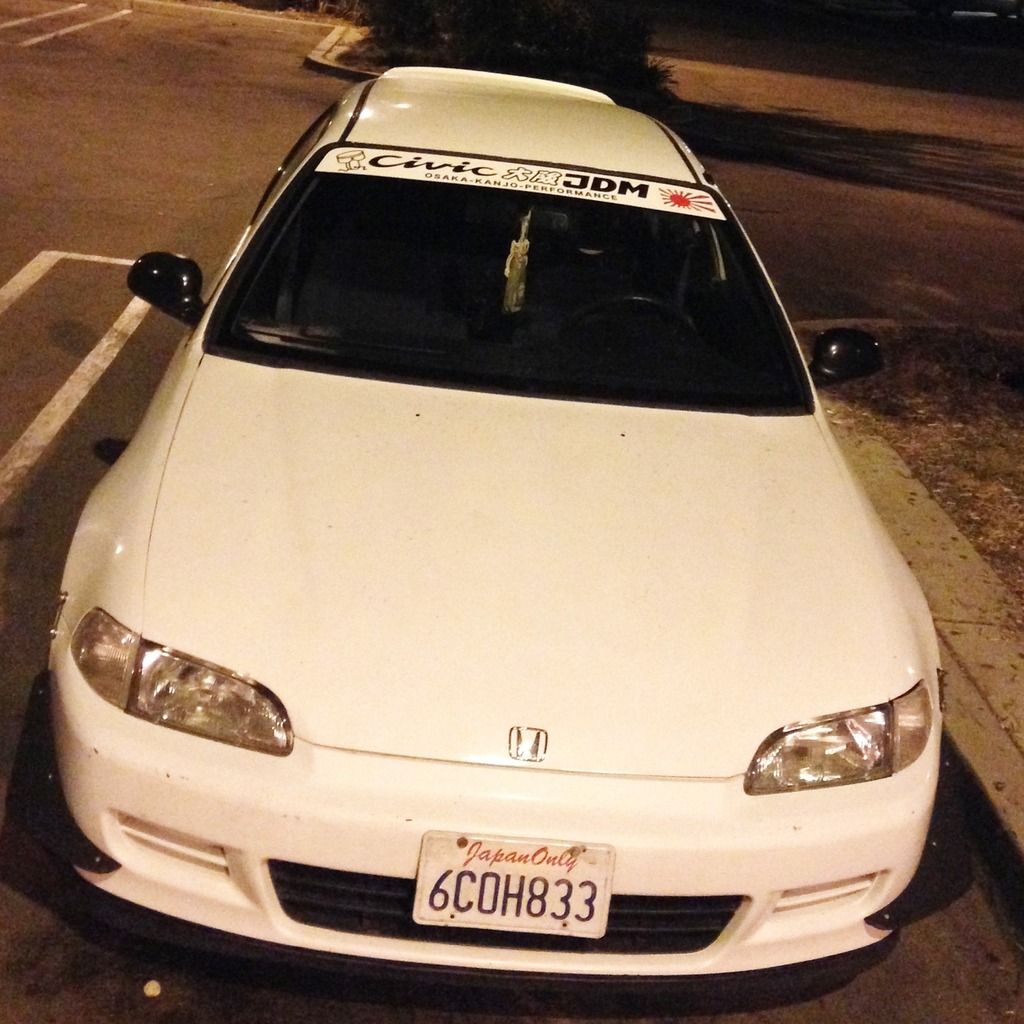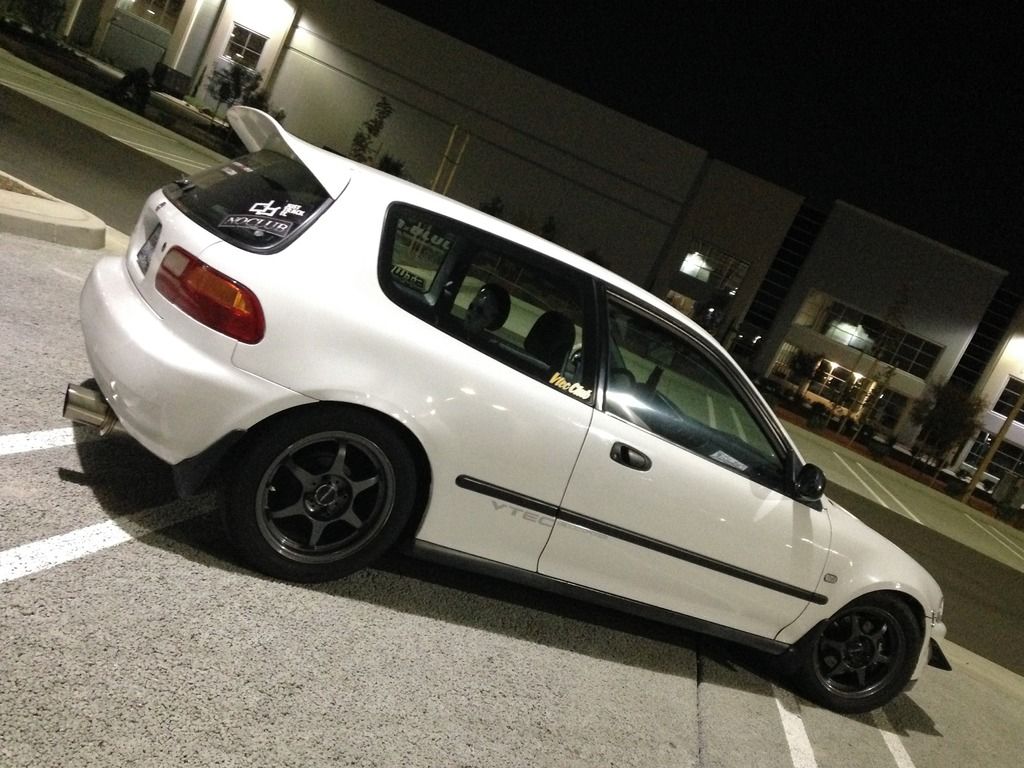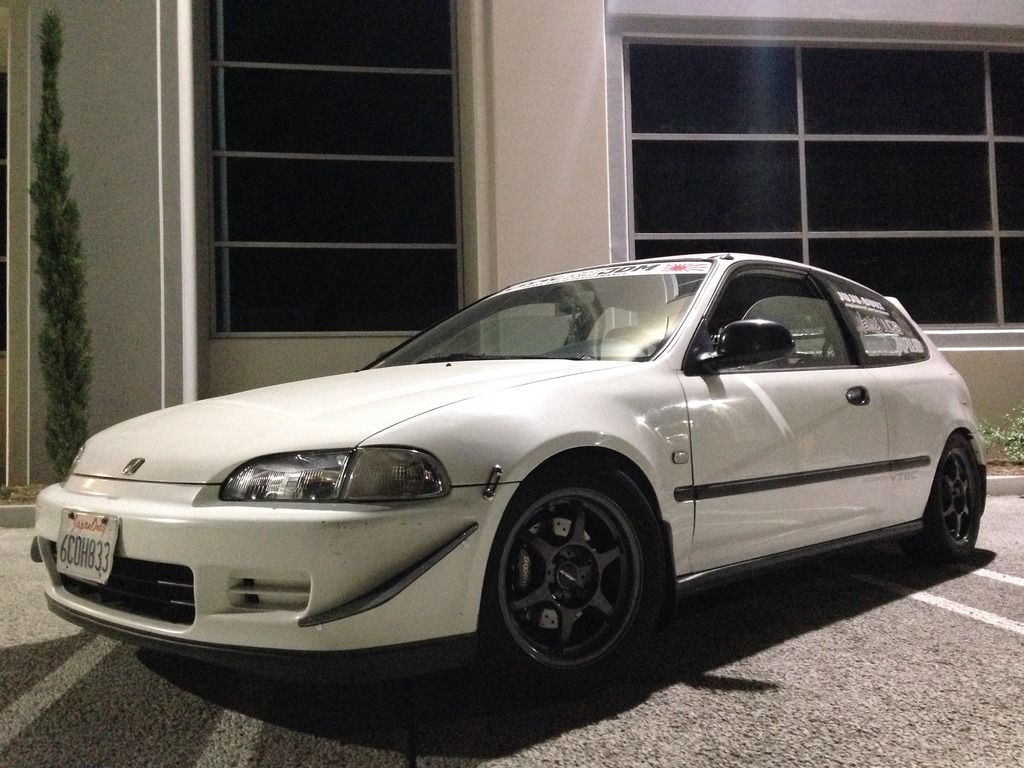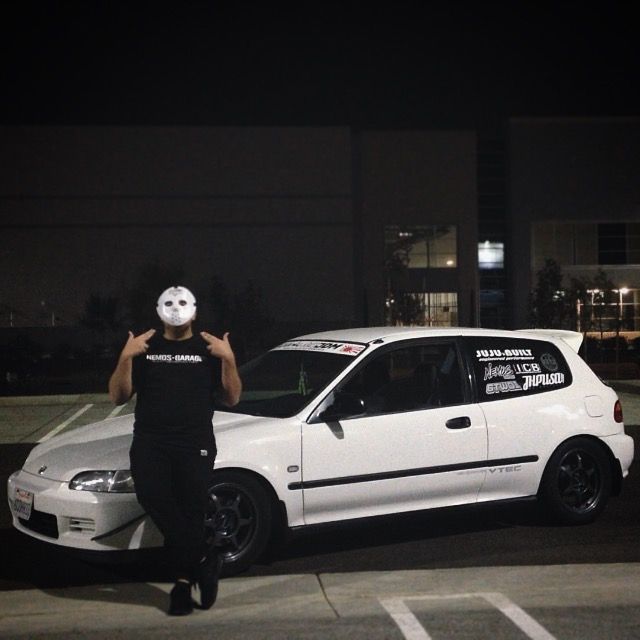 I got PCI Sideskirts!!! I freakin looooooove them!!