By
JUICE
- Sat Sep 26, 2009 9:20 pm
- Sat Sep 26, 2009 9:20 pm
#147561
***************Current Setup as of 1/2/15. page 45 and up of this build thread! ***************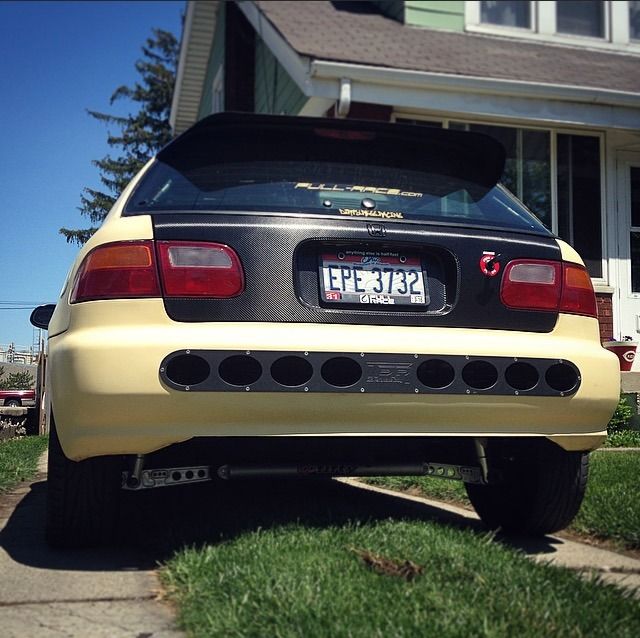 Exterior/Interior
-All new steel full quarters/rockers, RUST FREE!!!
-13" Exospeed VPD w/ Mickey Thompson 24.5x9x13
-LS Meshies rear
-CCC Racing Street drag wing
-Custom Welded in 6 point cage
-TPR rear diffuser
-rear interior gutted
-LS seats w/ 5 point RCI cam lock
-ARP extended wheel studs
-VX pass mirror delete
-Moroso "push off" rear kill switch
Suspension
-Corner Balanced 65/35 by Turn-in Concepts
-Full-Race Pro Am Traction bar
-Omni Drag coilovers
-Skunk2 12k front 18k rear springs
-Skunk2 front camber kit
-Skunk2 LCA's
-Skunk2 Phi-Fifty lower tie bar
-Energy Suspension bushings
-99 integra rear disc swap
Engine / Drivetrain
-ERL Darton Sleeved 84mm Line Bored/Honed/Balanced B18b1 block
-ERL 5-point main girdle w/ cut and machined main caps
-ARP main studs
-CP Turbo Pistons w/ coated skirts
-CP Piston rings
-Manley Turbo Tuff Rods
-ACL Race/Calico Coated Bearings
-polished LS crank
-ATI Race Damper crank pulley
-BES ported B16 head
-Supertech Ti dual springs
-Supertech valves
-Bronze valve guides
-Crower retainers
-Skunk2 Pro 1 Cams
-OEM Type R LMA's
-Golden Eagle Cam Gears
-Gates Racing Timing Belt
-JG Edelbrock Intake mani
-Port matched 3" Throttle Body
-TPR fuel rail
-GSR transmission
-Quaife LSD
-Speedfactory SCHA
-Synchrotech carbon synchros
-Competition Clutch Twin Disk
-DriveShaftShop 2.9 axles
Turbo Components
-Precision SC6162 re-housed by PureTurbo's
-Precision 46mm Wastegate
-MAC Electronic Boost Solenoid
-SLS T3 Top Mount manifold
-SLS 3" Downpipe
-Tial Q 50mm BOV
-Custom 2.5" / 3" Intercooler piping
-GodSpeed 31"x12"x3" FMIC
-BlueRidge Motorsports battery tray Catch Can
-Taylor Battery box relocation kit
-RC 1000cc Injectors
-Walbro 400 pump
Most recent tuning session as of May 2015 yielded 600whp on DynoJet @ 27 psi on 112 octane race gas. Tuned by Dave Blundell (Blundar) on NeptuneRTP.
DynoJet session Nov 2014-
https://www.youtube.com/watch?v=zLJ-zeP1fxY&list=UUV8RIduW1yw6n0WesXbZ72w
4th gear pull, 70-140 mph on fresh tune-
https://www.youtube.com/watch?v=0_cF_1ChVoE
2013 DynaPack vid putting down 547whp-
http://www.youtube.com/watch?v=LOu-HUJNl6Y&feature=share&list=UUV8RIduW1yw6n0WesXbZ72w
4th Gear pull prior to drag coilovers and traction bar -
http://www.youtube.com/watch?v=lN1JuoAnWVU&feature=share&list=UUV8RIduW1yw6n0WesXbZ72w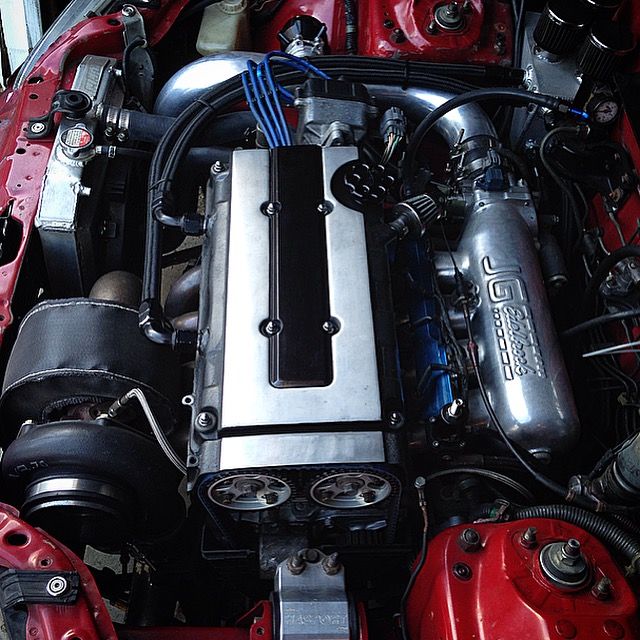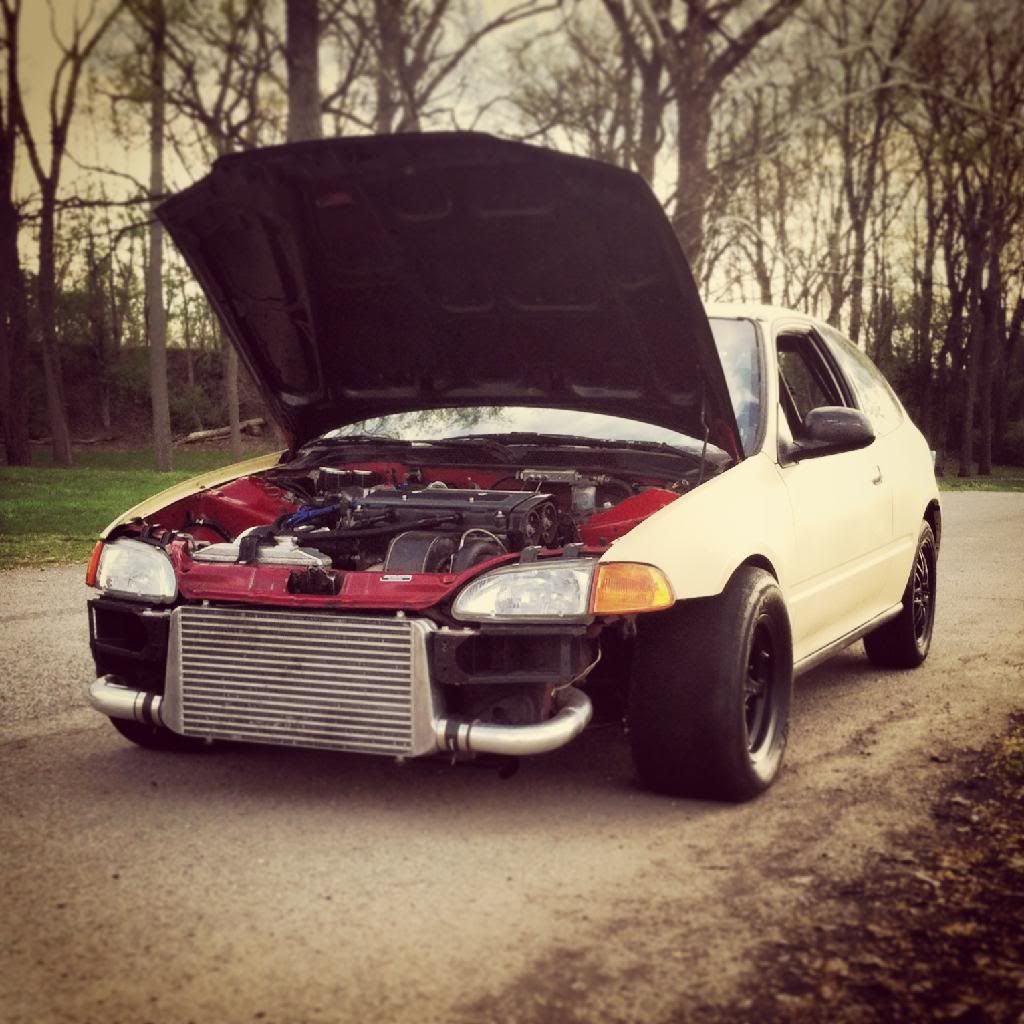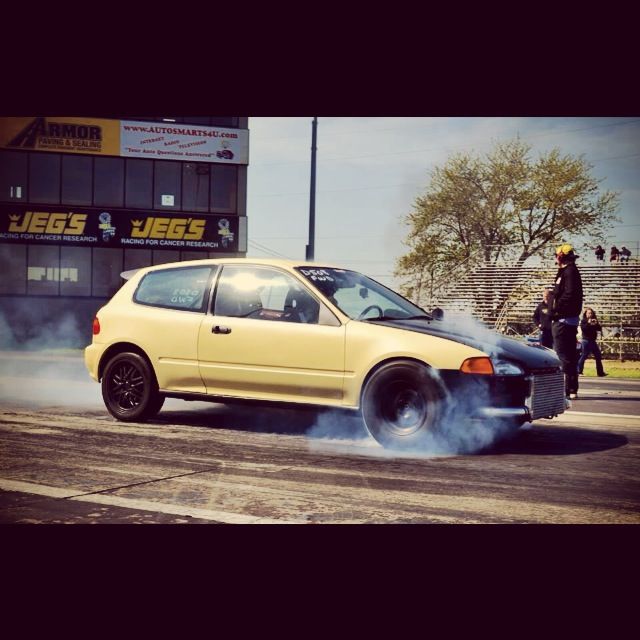 SUBSCRIBE TO MY YOUTUBE CHANNEL!!!
[/URL]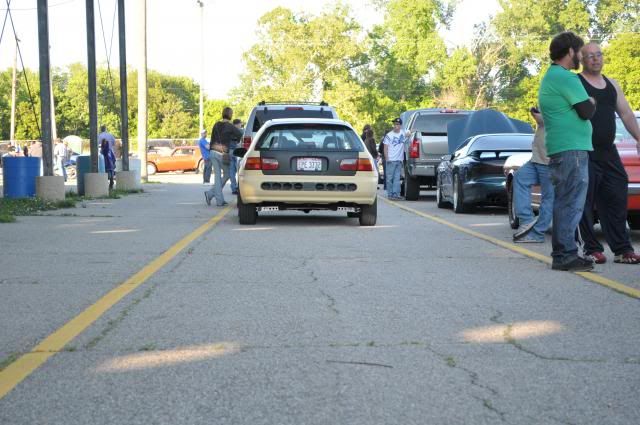 *****OLD SETUP! AS OF 8/3/13 still running like a champ in a friends hatch exactly as it was!*************
-100% stock internal JDM B18b
-Evo 8 TD05H 16g
-custom twin scroll B Series to Evo header
-Forge Motorsport internal wastegate
-ProSport MBC
-Precision 440cc injectors
-Walbro 255 fuel pump
-Hondata 4 bar map
-3" Downpipe to 3" straight pipe
-Go-Autoworks Intercooler Piping
-Spearco FMIC
-Greddy Type RZ BOV
-TPR catch can kit
-Moroso street/strip oil pan
-Blox oil adapter/sandwich plate
-Treadstone vacuum block
-Neukin radiator w/ slimfan.com
-Hasport mounts w/ U70A bushings
-GSR tranny w/ 98' Spec Type R LSD and 4.785 final drive
-Competition Clutch Stg 2
tuned by Blundar on eCtune making 302wtq / 285whp
SUBSCRIBE TO MY YOUTUBE CHANNEL!!!
on the dyno 11/19
http://youtu.be/U8EujGlh7dM
in-car vs '06 Subaru WRX
http://youtu.be/yxgXEOdj5mo
in-car vs i/h/e k-pro RSX-s
http://youtu.be/oIKzWMHlFi0
on low boost vs bolt on new Camaro SS
http://youtu.be/CSWKRCrd1u4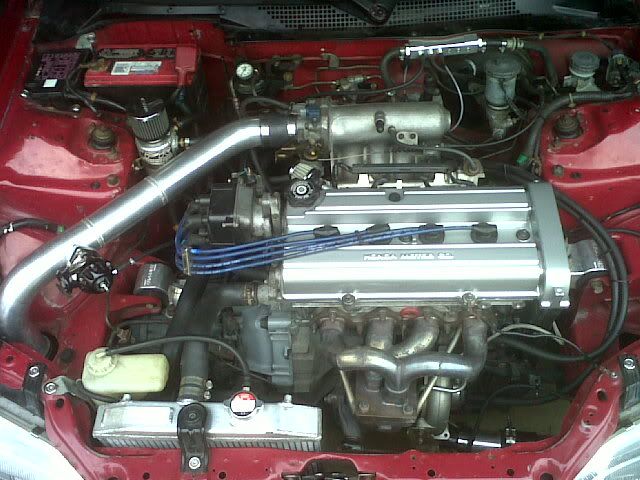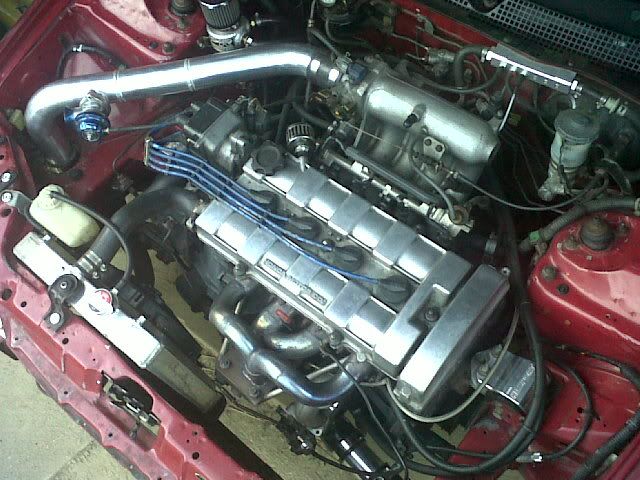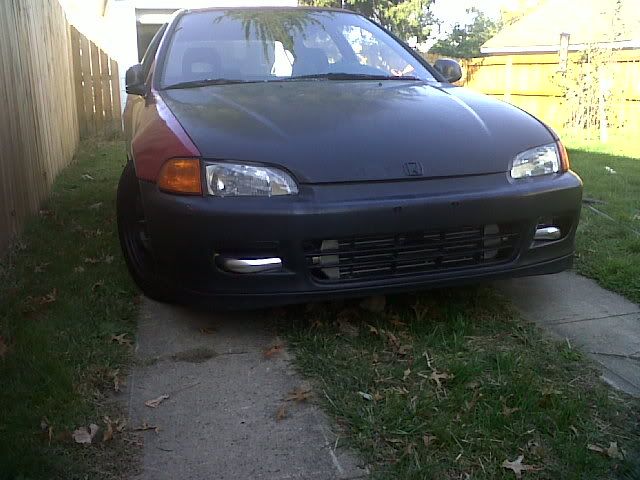 photoshop'd rear quarter.. bodywork/paint this winter!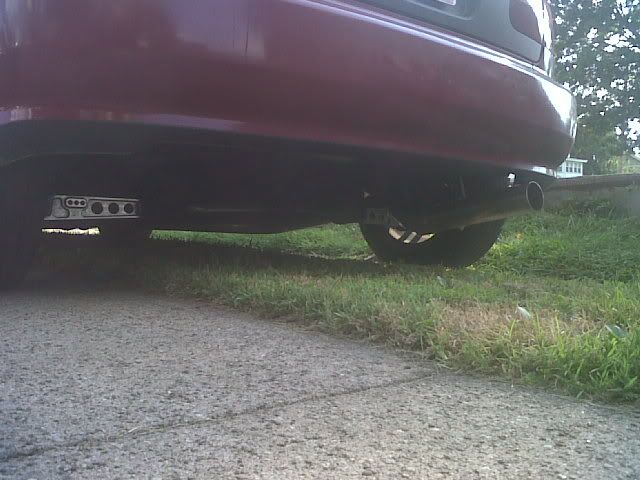 full car pics coming as soon as she's all one color

old pics..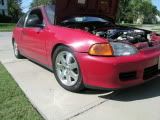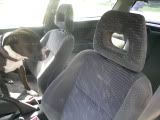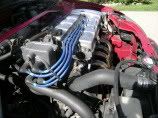 [/url][/url][list=][/list]
Last edited by
JUICE
on Tue May 05, 2015 9:21 pm, edited 160 times in total.