- Fri Jul 19, 2019 12:35 pm
#6908960
Hello,
I haven't been on this forum since 2011 but at the time I had a 95 CX Hatch with a D15B7 that I was doing a mini restoration on. I ended up selling the car to a shop that wanted the shell for a time attack project. I have no idea if it ever got to the track or not but I hope someone was able to enjoy it.
Many years later I am back with an EJ8, I know it's not an EG but it has a D15B engine, and I figured this was the best place to come to learn more about the D-Series motors and find answers to questions.
I am super confused about certain things with this engine.. and hopefully I will figure it out on this forum.
Here are some pics and info.
Block Stamp: D15B
Head Stamp: P08-1
OBD II
Top image is when I bought it, bottom is after I have fiddled with it.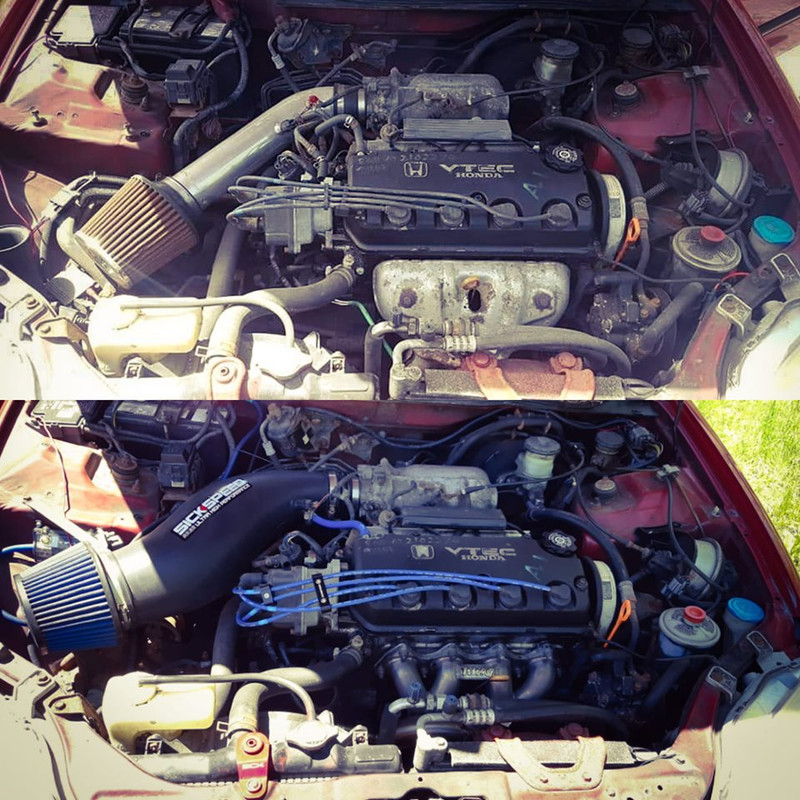 Amanda
+ Ej8 w/ D15B
--