- Wed Dec 26, 2018 11:51 pm
#6908879
Yo. I just replaced my passenger window run since it was dry rotted and missing a chunk of it. I did manage to get it installed despite sub-freezing temps! However, during installation I realized that there was a second piece that was also damaged- trying to find out what it's called so I can buy replacements. Might it be part # 11 or 15 in the diagram below? Also, the new window run had a TEAR in it right out of the package!! I don't think it affects function at all, but you can see the tear in it through the glass. Debating on trying to order a new one and replace it.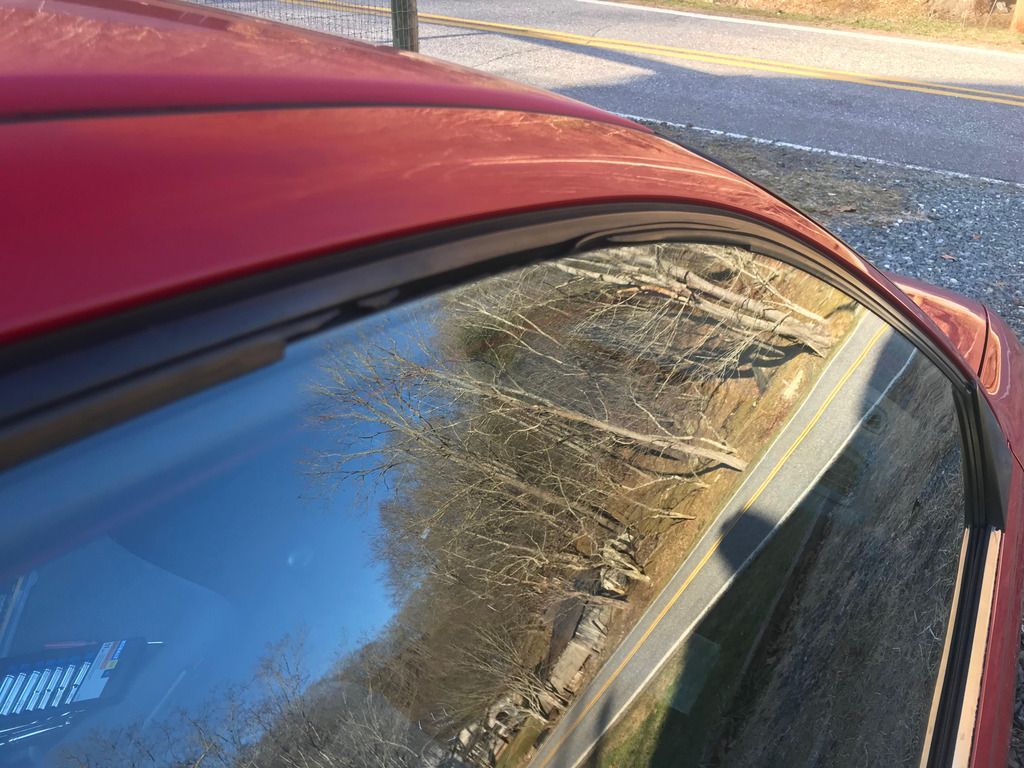 Before messing with it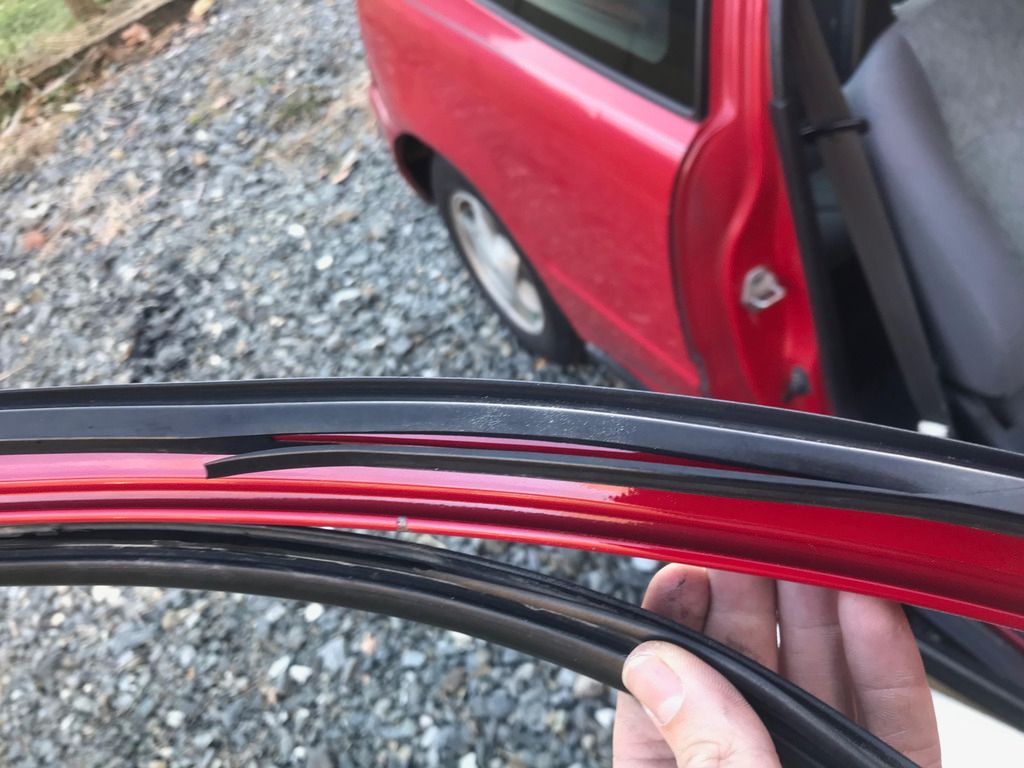 Window run on the bottom, torn "other piece" above it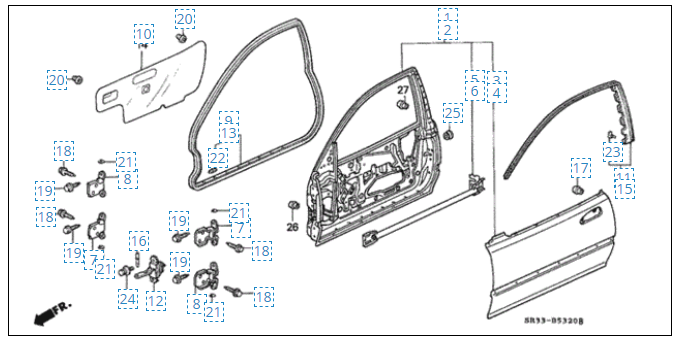 Could that upper torn piece be #11 or 15 in this diagram?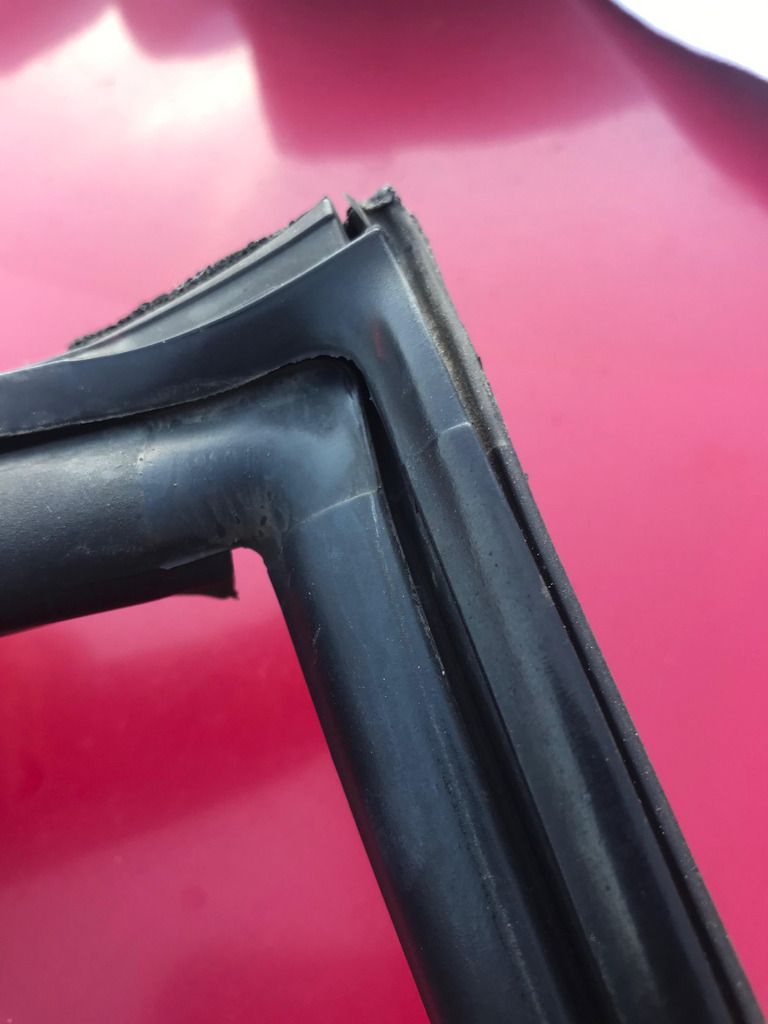 Old corner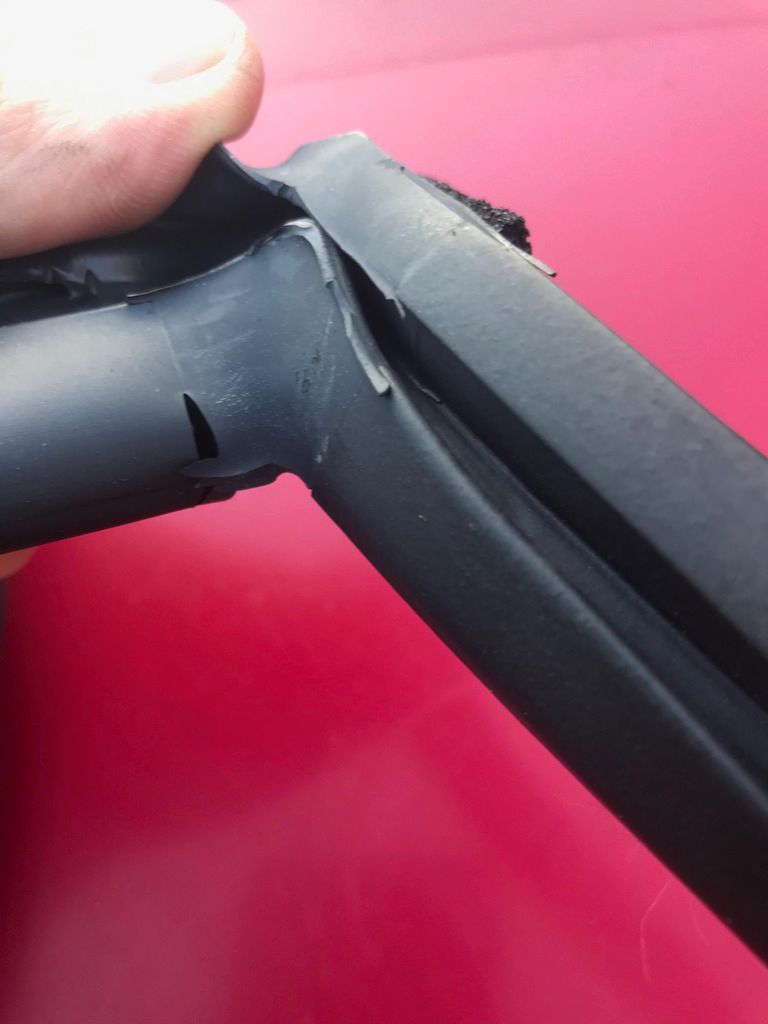 New corner, has a cut in it