By
teal_dx
- Fri Jan 12, 2018 10:21 pm
- Fri Jan 12, 2018 10:21 pm
#6908533
If you prefer video over reading/images, I put a video about this sale & purchase on my youtube channel:
https://youtu.be/Pl0cfiCVxYg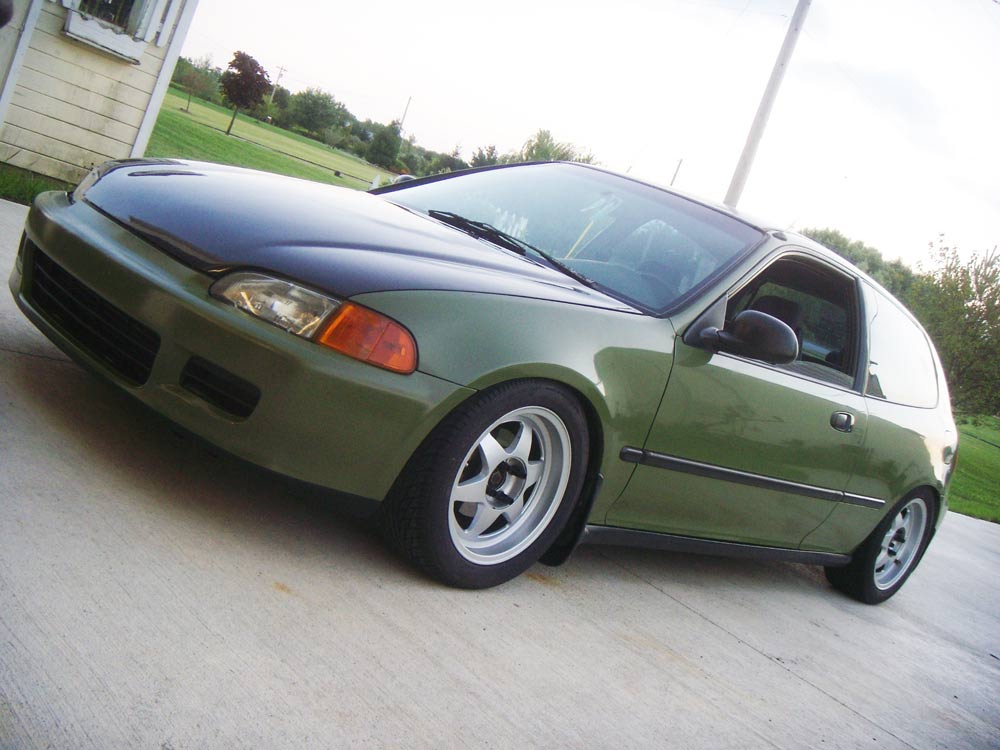 As most of you know, I've been considering selling my EG for a few years now. Every fall as I tuck it into the garage, thinking how I only drove it a couple hundred miles again that year, I tell myself "I'll have more time next year."
I've been saying that for the past few years. After moving this fall and no longer having a heated pole barn to park it in, I couldn't stand to see it sitting in the driveway in the ohio weather, so I made a craigslist and facebook listing, asking $5500. I received some calls/texts over about 6 weeks, but everybody wanted to trade, or lowballed me right off the bat. Finally the first person who came to look at the car in person and after taking them for a ride, made an offer of $5k. It hurt to see it go, but the seller was a lot like myself and I know he'll take good care of it. He's already had it on the dyno for a tune - more than I've done with it in the last 5+ years. I feel good knowing that the car isn't just going to collect dust or sit outside. If I was a poor Jay Leno with a warehouse/museum to collect cars, I'd keep my EG forever. It took a few years of doing nothing with the car to realize that I just don't have time for a project with family, work, owning a home etc. The car was modified to the point that it wasn't something that I would haul my family around in. That's what the TSX is for.
I sold my EG of 17 years on a Monday. On that friday, I bought another boosted Honda

I live kind of close to Lake Erie now, and had previously been thinking about picking up a jetski if I ever got rid of a vehicle. A couple of my relatives down south have them and my family has a blast riding them. A few of my friends own SeaDoos and have been telling me I need to get one for a while now. They had some lined up for me to look at as soon as I told them I sold my Civic. They swear by the Seadoo Brand and didn't recommend anything else.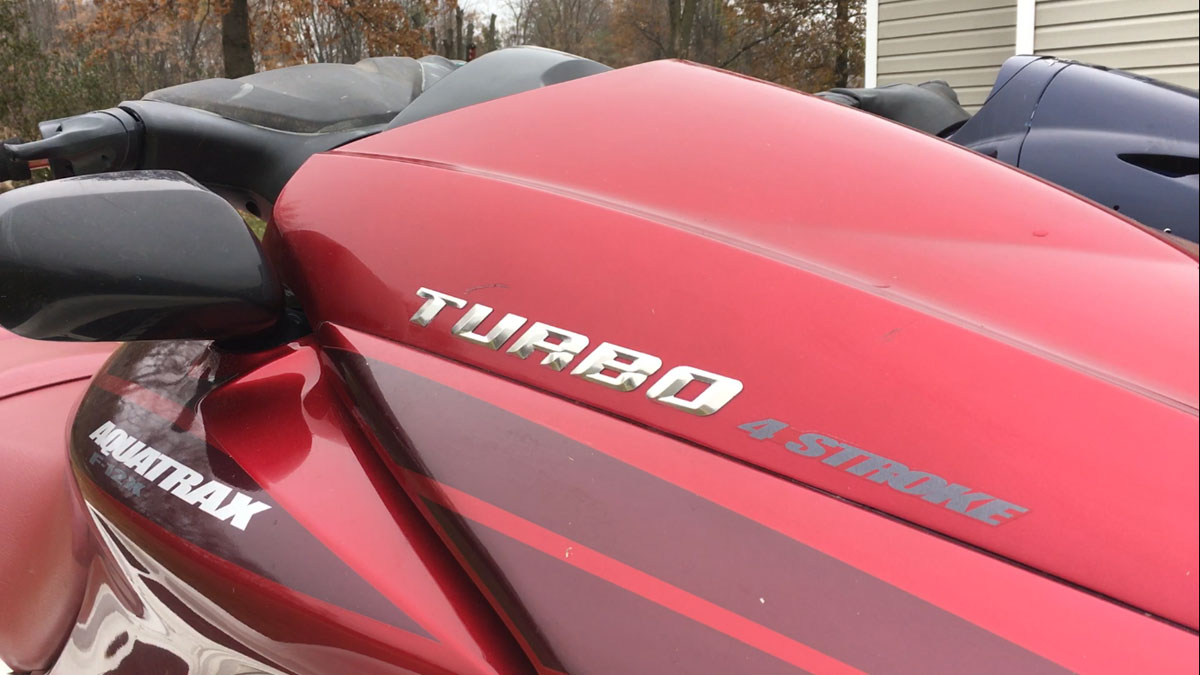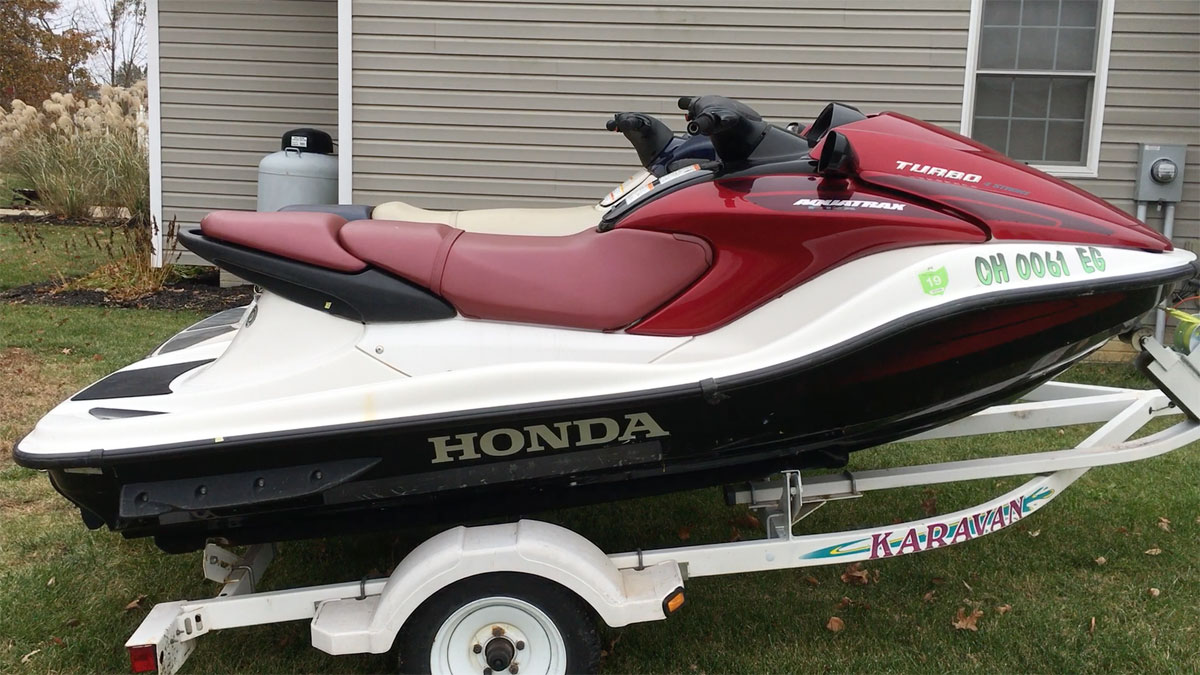 Well, being loyal to Honda, I was naturally drawn to their PWC, the Aquatrax. They made them back in the 2000's and then stopped after the recession hit. They never began making them again. (They did continue to sell the larger, more refined F15x a few years after discontinuing the F12x 3 seater & R12x 2 seater, but F15x's are rare to find for sale.)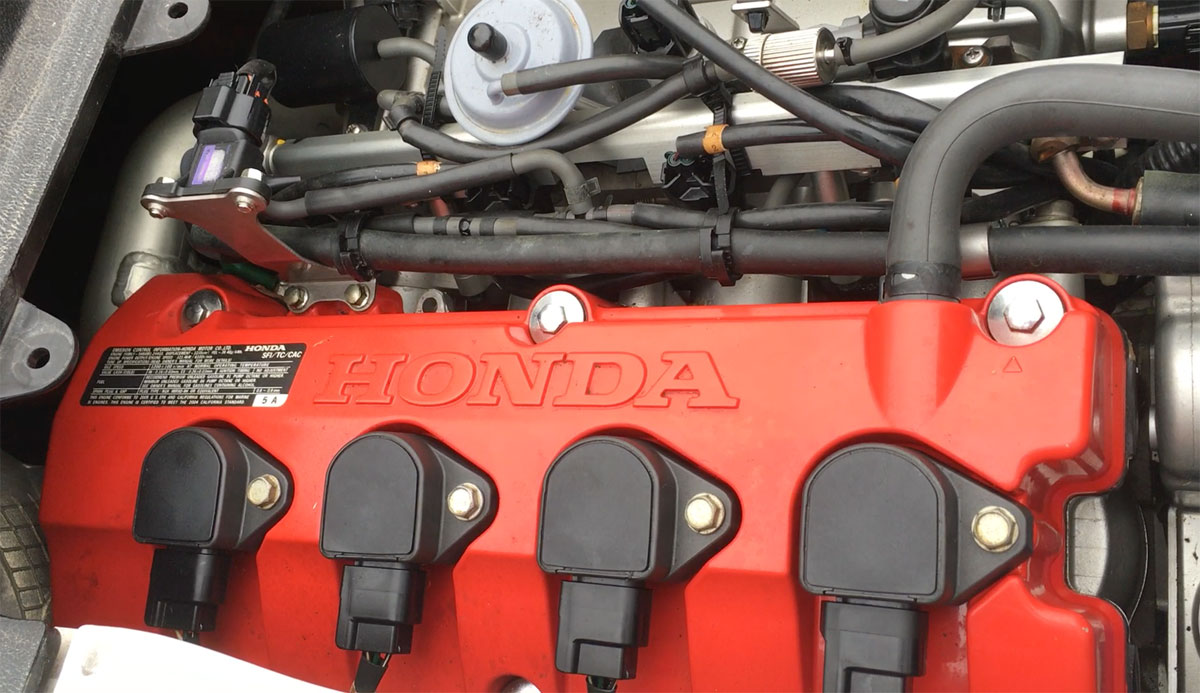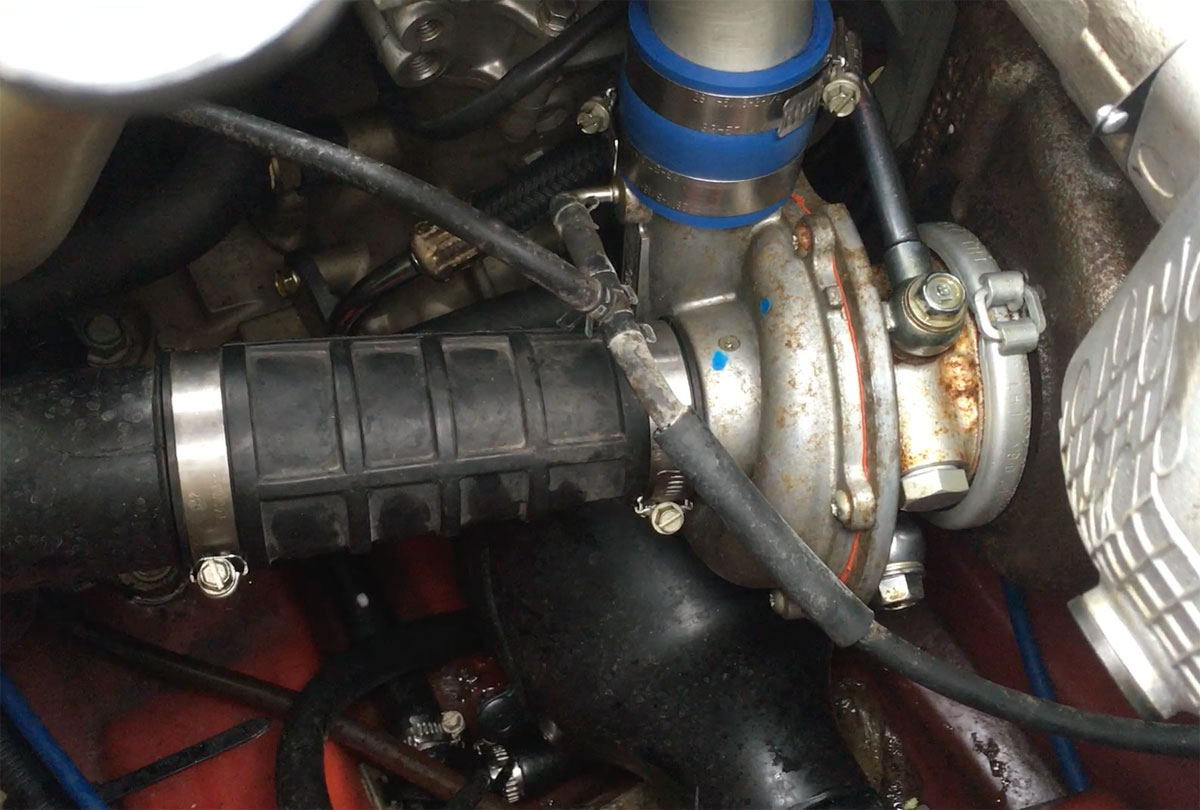 The R12 and F12 use a 4 cyl 1235cc 125 HP N/A, while the R12x and F12x use a 1235cc 165 HP Turbo engine. When I saw a F12x local on ebay, I watched it like a hawk, despite my SeaDoo friends pointing me toward a 2010-ish 130HP Seadoo with newer technology. It would have been responsible for me to get something newer with less hours that had brakes and intelligent idle, making for easier docking... But BOOSTED HONDA I told myself!

So friday night I sniped the ebay auction and picked up this 2005 Aquatrax F12x and double trailer for $4373. With 170 Hrs, It had a newer propulsion system and the turbo was replaced back around 103 Hrs.
That was a fair price, given the double trailer, but the auction ALSO came with a 2001 Kawasaki 1100 STX D.I. It's a direct injection 2 stroke 3-cyl, rated at 130 HP, with only 40 Hrs!
Both are ready to go, as soon as the weather gets warm.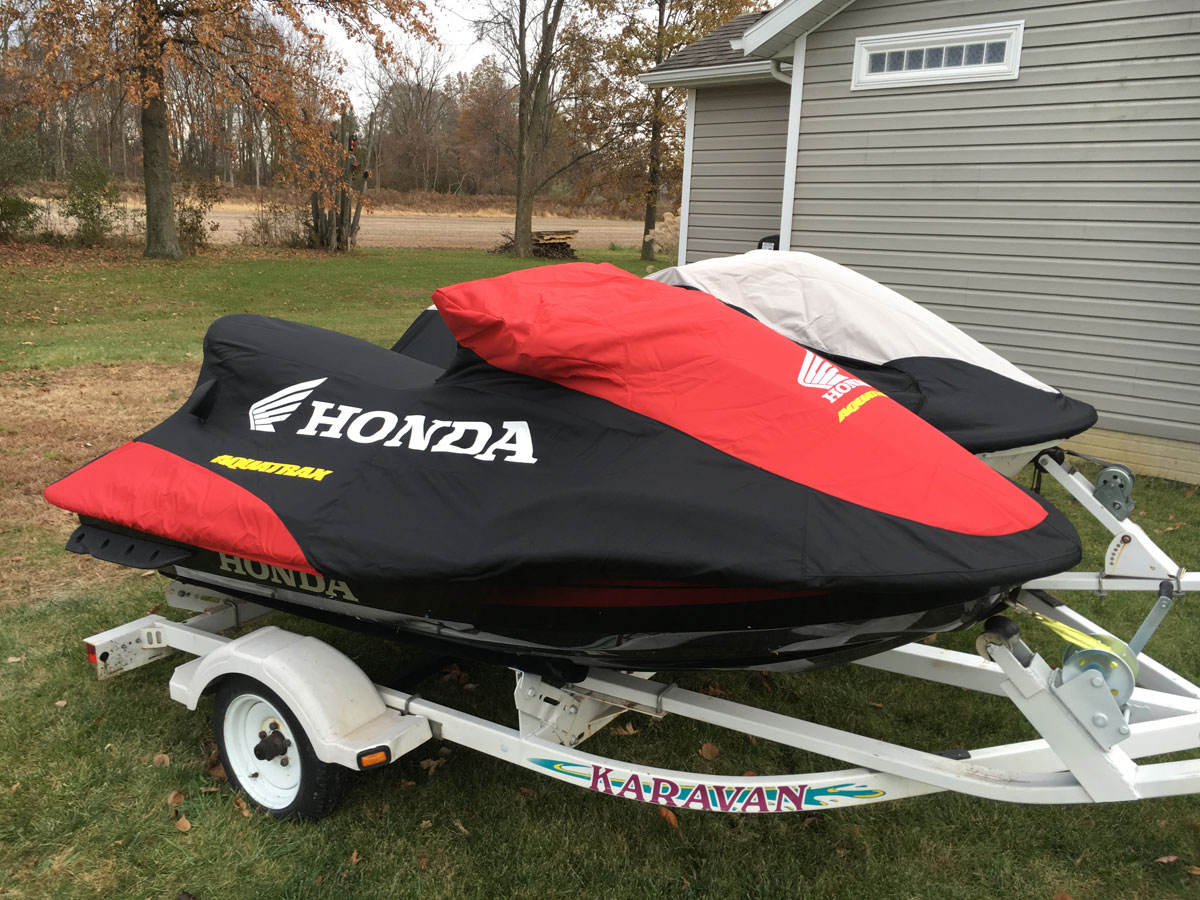 So while I no longer own a boosted EG, I will still get to enjoy a boosted Honda while spending time with friends & family on the water.

Do Not PM me your technical questions. Post them in the forum!

My 1992 SOHC Turbo Hatch
My Youtube Channel:

6th Gear Garage