Sponsor & Vendor Advertising Info
Posted:
Mon Jul 18, 2011 5:20 pm
If you are interested in promoting your business or product with Civic-EG, send an email to
admin @ civic-eg.com
(remove spaces) . Include a description of your business or product.
Thanks for supporting Civic-EG.com!
- Each Sponsor/Vendor will receive their own forum in the Sponsors & Vendors category to announce products, specials, sales, etc...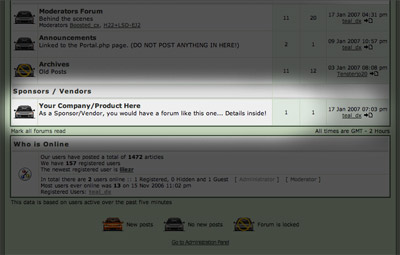 - The forum will display a banner at the top featuring their company/product.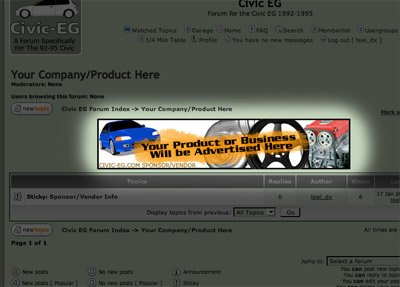 - This banner will also be displayed in the header of every topic within that forum.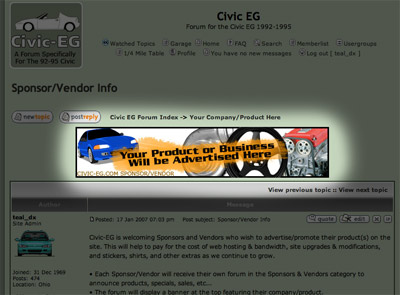 - The Sponsor/Vendor will also have the company/product banner in their signature, which will display below each post made by them throughout the entire site.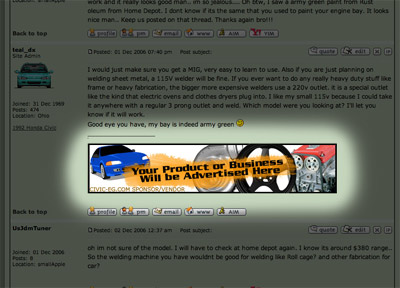 - The banner will also appear in the Sponsor link on the home page.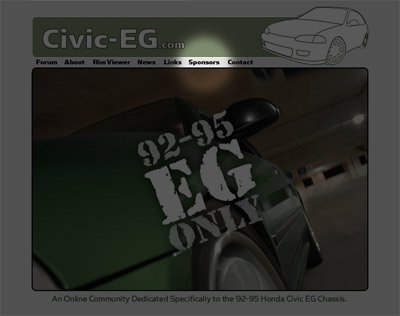 - A smaller logo will also appear in the Sponsor area on the portal page.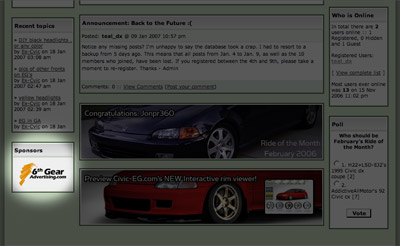 If the Sponsor/Vendor would like to have their banner appear in any of the existing forums outside of the Sponsor/Vendor category, there is an additional cost per month. This means their banner would appear at the top of the additional forum such as Boost, Transmission, Suspension etc., as well as in the header of each topic within that forum. (Wheel/Tire vendors, ask about an additional opportunity to advertise in the Rim Viewer)