By
MMastro
- Fri Oct 19, 2012 4:24 pm
- Fri Oct 19, 2012 4:24 pm
#318222
$225 plus shipping for this UK VTI cluster with higher 140 mph speedo & 8000 rpm red line: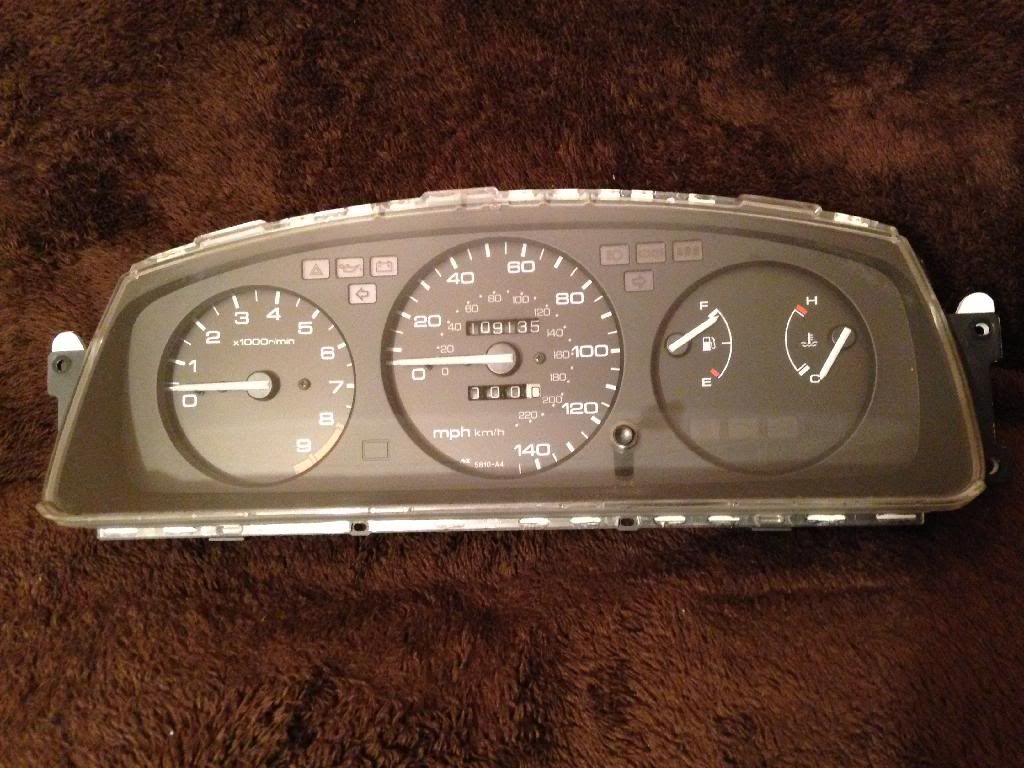 I've also got this one I will sell for $200 plus shipping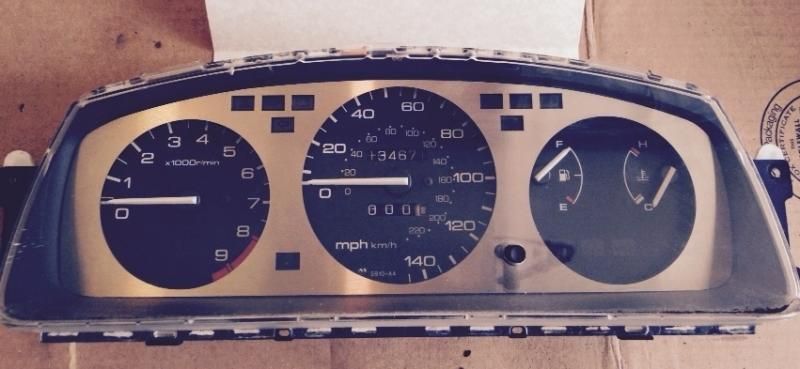 The cover has some faint cracking on the left side you can barely see and in other small area on the top edge from the original owner putting the titanium look insert in it. The cover also needs some super glue. Or you can just swap guages and guts to your cluster if you don't like the insert. Having driven all week with this cluster in to test it out I sort of like the insert.
JDM Integra Type R shift knobs $65 shipped. I've cleaned out the engraved insert and the red paint really pops. PM me for pictures
Last edited by
MMastro
on Sun Mar 08, 2015 5:02 pm, edited 3 times in total.